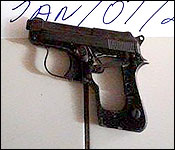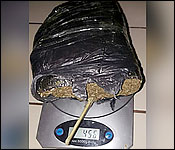 On Saturday the GSU conducted a search in an open lot on Banak Street where they found a handgun. The .25 pistol was hidden inside a foam plate and a plastic bag.
The GSU later acted on intelligence received and searched another open lot, this time on Tigris Street. There they found a black plastic bag containing just over a pound of weed.
No one was in the area where the gun and the cannabis were found, so both were deposited as found property.