Guatemalan Soldier Caught in Belize
The BDF caught a Guatemalan Armed Forces soldier in Belizean territory on Monday – and he remains detained tonight.
But 7News has learned that arrangements are being made for the soldier to be released so that he can return to his country. He was found 250 meters – or a tenth of a mile inside of Belize. A BDF Patrol came upon the soldier and 3 others were in the Rio Blanco area on Monday. And though it is illegal entry, he is going to be set free.
Today, we spoke with the Commander of BDF, and asked why the decision is being made where he won't be charged with immigration offences like any other Guatemalan caught illegally in the country. General David Jones told us that it's a protocol established between the BDF and Guat Armed Forces, in an improved relationship:
General David Jones - Commander, BDF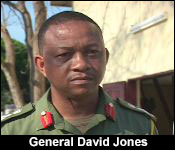 "We had a patrol out in the Rio Blanco area. Actually it was the day before, encountered 4 persons, an elderly man, 2 minors, and 1 Guatemalan soldier. The patrol in their made the decision to release the elderly guy, and the 2 minors because they didn't want them to sleep out in the jungle with them in the night, but they took the Guatemalan soldier with them into custody. They started to walk yesterday; it took them all day yesterday. They didn't reach in yesterday, and they arrived today. We have the soldier in custody, and between myself and the commanding General of the Guatemalan army, we decided the protocol between us, what we're going to do with him."
Daniel Ortiz
"Are you able to give us an idea at this time what it is the intension? We're made to understand that you may intend to hand him over to his superiors at a later date."
General David Jones
"Well, we actually intend to hand him over today. I have been in contact with the Guatemalan General, and we've arranged for him to be taken back into Guatemala, through the Melchor border. He was only 250 meters, but it's even though it is easy to stray across, he was still in Belize. So, we still took him in custody, and we brought them into Belize; we processed him, and because of the protocol with the Guatemalan military, when our soldiers would stray across sometimes, they do the same thing for us. They would extend them over to the border, and then, inform us, and then they come over. We do the same for them just like in this case, we requested that the soldier come all the way into. So, we brought him in, processed him - the police department was able to process him. I spoke to my counterpart in Guatemala, and we arranged to hand him over today."
Daniel Ortiz
"Does this in anyway affect your relationship with the Guatemalan Armed Forces Commanders?"
General David Jones
"No, not really, even though it was another soldier that we took, it actually improves our relationship because did it in good faith that when their soldiers stray into Belize, inadvertently, we will call their superiors, as long as they acknowledge that yes, they are a soldier, and they did stray into Belize, we call their superiors, inform them of the incident. We also inform to OAS that we have captured a Guatemalan soldier inside of Belize, and then the protocol follows from there where we hand them over the Guatemalans."
Daniel Ortiz
"There are those who remember clearly in the early 2,000, there were Belizean soldiers who captured in an area that is not really Guatemalan, they were processed, charged, and they weren't able to escape until they skipped bail. Why is it we're offering Guatemala this courtesy, when it has happened in the past that they don't give us the same courtesy."
General David Jones
"We're trying to move away from the sort of animosity that we had between each other. Between us and Guatemala, for a couple years back, we have had some tensions between us, especially when we had the shootings in 2012. We had 3 Guatemalans who were killed, all at the hands of Belizean soldiers."
Today, we made checks with senior officers from San Ignacio and Benque Police, which is where he would have been processed as the Commander suggested. Those officers from both formations told us that they've not been briefed of the incident fully, and neither was the Guatemalan soldier taken before them to be charged.
We note that on February 26, 2000, 4 BDF soldiers were taken into custody by the Guatemalan Armed Forces, jailed in Poptun Guatemala, and charged after the Guatemalans claimed that they had strayed into Guatemalan territory. They were arraigned and had to skip bail to get back to Belize.

General Jones Stands By His Soldiers
But, as you heard the General say, the Guatemalan soldier being detained in Belizean territory doesn't hurt the relationship between both sides because of this new agreement.
What does hurt the relationship are the fatal shootings of Guatemalan civilians by the BDF – four since 2012. The most recent case is Tomas Desdicho Ramirez is still under investigation. Today we asked Jones about the present status between the armed forces of both countries, and he said that tensions are high:
General David Jones - Commander, BDF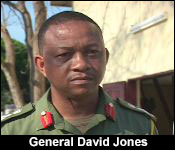 "I had a meeting with the Guatemalan General just about 3 weeks ago, in Guatemala, just about 2 days after the actual shooting of Mr. Tomas. He had expressed to me that yes, shooting incidents have occurred, however, it's only Guatemalans who have been killed. I expressed to him that yes, it is indeed that our soldiers were involved in the shootings. Guatemalans have been killed, but the OAS have always verified where the incidents occurred, what actually transpired, and vindicated the soldiers that it was always in self-defence. We're trying to move forward now from the tensions because in late 2012 there were tension, 2013 the tensions continue, and it is reaching a point where we don't want serious escalation between the military of Guatemala and the Belize Defence Force."
Daniel Ortiz
"It always happens that it's a Guatemalan who encroaching on Belizean Territory. It's also always them who gets shot, and it's always in self-defence. Now, the public may be wondering why is it that we always have to be the ones to give and take, and to sort of bend over when it is them who are always in this illegal activity.
General David Jones - Commander, BDF
"It's a fair question, and a fair thought, and it's fair for the Belizeans to be asking this question. All the incidents that have occurred, which have transpired in fatal shootings, it showed that the Belizeans acted in self-defence. It's always only the Guatemalans coming across into Belize. This is one of the exact discussions I had with the Guatemalan General just about 3 weeks ago, and I've expressed to him that one of the best solutions for this is for them to encourage their people to stop coming over into Belize. That will solve the problem, then our BDF will not have any encounters with them. However, we need to be mindful that these people living over on that side of the border are very poor, are driven by poverty, they can't fend for themselves over in their own country. And our lush jungle and forest has minerals and resources, and they see some form of livelihood over here."
And so, while both sides work to smoothen things out, today, the media got a chance for the first time to get a reaction from General Jones about the conduct of the officers being investigated by international objective parties. He told us he stands by the action of his officers, who he believes acted professionally:
General David Jones - Commander, BDF
"Both governments have agreed to an independent investigator and there was an American gentleman as expressed by the Foreign Minister last night on the newscast. Both governments agreed to bring him in to have some sort of transparency; to let the Guatemalans see that we are not trying to hide anything and we want them to have an independent investigator to inform them of what actually transpired."

Daniel Ortiz
"There are those who may say, why is it that we are not using our own resources, our own police, which has been doing it for decades, where our citizens are concerned. Why is it that it is so special that in the situation where a Guatemalan was shot that outside influence must be brought in to give a perception of transparency?"

General David Jones
"Our police have already done its investigation; that may not have gone to the public already. However, it is an incident that's between two countries between Belize and Guatemala. We do have tensions; we are trying to resolve the problems we have between the two countries and so it is very prudent that our government has agreed to show good faith that we are not here to hide anything. I have trust and faith in my soldiers that they acted in self-defence; that's my stance and I have no fear of any independent investigator coming in Belize with that incident because I trusted in what they soldiers did and I stand by them."
Apart from the Guatemalan authorities who are closely watching the investigation, another official, chosen by both countries will conduct his own inquiry. Edward Hamdi, PhD., who is the Director of the International Forensics Science Laboratory and Training Center in the United States, arrived in Belize yesterday to assist as an objective investigator.

Morning Murder In City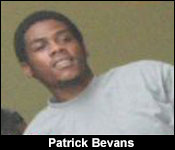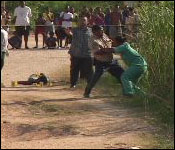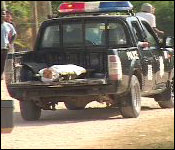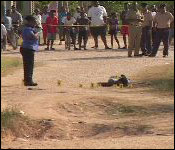 The long Easter weekend was relatively peaceful in Belize City, but that brief respite ended with a violent murder this morning. It happened in the Port Loyola Area – which had witnessed two previous murders in the past three weeks. Today, the family of the latest victim told the media that all three killings could be related to an increase in gang activity in the area. 7news was on the scene:
Jules Vasquez Reporting
That is the scene that played out on Curl Thompson Extension this morning when Patrick Bevans's girlfriend rushed to the scene, followed by many of his ten sisters.

22 year old Bevans lay dead just 150 feet from his home. He was face down, amidst an array of bullet markers - we saw 9.

Walking on these crutches, he was killed returning from the store. His sister asked to appear off camera:

Voice Of: Ashanda Gonguez - Sister
"Apparently, he walked from this lane to that lane to exercise, but it looked like he wanted a piece of fonto to roll his weed this morning. He stopped right at the shop to buy his fonto, and when he came back, that's when they shot him from behind in the head. He was using those crutches when he was shot this morning, and they waited until he already turned his back, heading back home, and doing his exercise. So, that's not a gunman; he's a jumpy gunman."
At this morning's scene there was no consolation - just incredulity, tears and rage from the women of his family.

His mother, Roleen was visibly distressed as she witnessed her son's body being carried away.

The family has very little hope for justice:
Voice Of:Ashanda Gonguez - Sister
"When it comes to the police, I don't know what they say to the police because in the eyes of the law, none of them liked Bevans, and the way they will put it, it's just another black man who died, or just gang member who went down. So, that's it right there for him. Nothing will come out of it."
And if they have antipathy towards the law, it's because Patrick Bevans was shot at close range in the leg by a BDF soldier in January, 2014.

That shot destroyed his lower leg - and left him hospitalized for three months - during which time he was taken to court on crutches and charged for trying to steal the soldier's weapon - an M4 Carbine.
Voice Of: Ashanda Gonguez - Sister
"So, when they got on TV and said that he was trying to pull away a BDF gun, that's a total lie that they were saying."

Now, the family says they are waiting for what's next in an escalating gang war in the area:

Voice Of: Ashanda Gonguez - Sister
"It's men from the "Gaza", and they say that they are coming to take over Jane Usher. I don't know, so, I'd say that it's true. And it's only young boys, stupid young men trying to make a quick rise, trying to prove themselves to whoever that they can be a member of this "Gaza", and whatsoever. They're all little boys. When they come to Gonguez yard, they have to come "good" because only girls are here."
Police are aware of the escalation and are taking special measures to try and contain it. This morning they deployed a fully outfitted command center, situated next to the basketball court, 200 feet from the scene of this morning's murder, and 200 feet from the scene of a murder two weeks ago. Police see it as a mobile command center to normalize a crime ridden area.

ACP Miguel Segura - Commander, Eastern Division (August 28, 2013)
"We intend to use it where the problem is, to move in the area, and bring it to normalcy. And, it's an area that you give command and control to your resources on the spot."
We also saw bicycle patrols, a stream of mobile patrols, and a checkpoint at the entrance to the area on Jane Usher Boulevard. All that is welcomed in this tense hotspot, but residents say it doesn't count for much when the entire area doesn't have any street-lighting. We couldn't find one streetlight on any lamp-post in this neighborhood that has witnessed two murders in as many weeks. Residents says gunmen and darkness rule the night.
But, this morning they proved that they also rule the day.

Cpl. Jorge Lemus - Administrative Officer - Precinct 2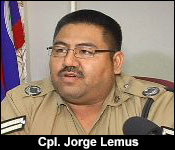 "At this time, the residents of Jane Usher Boulevard can be assured that we are putting our very best in that area to deter the crime."
Bevans was the father of one child.
Seven - 9 millimeter expended shells were recovered from the scene. Precinct 2 Police are questioning a number of persons. His family says he was a cousin of Troy Hyde who was shot three weeks ago on Central American Boulevard.
A few notes, first, police say Bevans was not using a pair of crutches at the time he was killed, while his family says he was.
Second, he was to appear in court tomorrow for the charge of theft of the BDF soldier's weapon, which is alleged to have happened in January. His family says he had eyewitnesses to fight the case.
Third, the murder happened on MS Street not Curl Thompson Extension as we said in the story.

No Identification Yet For Woman Found Murdered In Corozal
Last night, we told you about the nude body of the still unidentified woman which was discovered yesterday in the Savannah area off the road between Chan Chen and Patchakan Villages.
The Autopsy showed that she was killed at another location by her assailant or assailants who chopped her to death.
But who is she? Well, police want your help to identify her. Today, we went north to find out more:
Daniel Ortiz Reporting
The discovery of the nude female body in the Savannah, off the road to Chan Chen Village has investigators perplexed. First of all, even after extensive efforts, they are no closer to determining her identity.
Supt. Andrew Ramirez - OC, Corozal Police

"Yesterday, at around 2:35 p.m., upon information received, Corozal Police visited an area about a mile out of Chan Chen heading towards Patchakan on the left hand side, referred to as the savannah area, where they saw the nude body of a female, partially decomposed, with no hair and with several wounds to the head and face. The person also had the right hand severed off. We still have not identified that individual. We are asking the public for their input in relation to that."
They are sure, however, that this unknown woman was killed at a separate location, and she was dumped in the Savannah as a form of concealment.
Supt. Andrew Ramirez
"What we suspect is that the body was dumped there because the investigators on initial response had done thorough searches in the area, and we must be mindful that the body was about thirty feet inside the savannah, and to access the savannah there is not much land that you can access it, so there's not much that the Police could have done in relation to canvassing. The space was limited, and there was no sign of blood in the area, and one can always conclude that the person was not killed at that specific area. She was dumped."
At this time, police are hoping that somewhere out there, her family will hear the characteristics they are describing, and it will lead to a positive identification:
Supt. Andrew Ramirez
"The doctor is basically saying that it is of a young person, a female in her twenties, about five feet five inches in height, dark complexion. The body appeared clear, but it was because of the sun. The doctor confirmed that it was that of a dark person. What I can say because I visited the autopsy and the scene myself, is that the person has two upper silver teeth, and the person had her toenails painted orange, so we are asking any person who has family members fitting that description who believe that they can assist us in identifying her to please come forward in relation to that."
Today the woman was buried after the on-site post-mortem. Anyone with information which they believe can assist police in identifying the woman is asked to contact the nearest police station.

Is Canton Finally Going to Get The Axe At CPBL?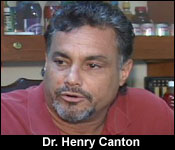 CEO of Citrus Products of Belize Limited Henry Canton is on the hot seat, as rumours are swirling that he could be sent home soon. Sure, we've heard that before, but the vibe we get tonight is that the new CPBL board of directors is getting ready to give Canton the axe. Chairman of the Board Doug Singh didn't want to comment this evening, but told us that Canton remains in his seat as CEO tonight. Singh would only say there has been no final decision and they are still in negotiations. He suggested that a final decision could be made by the end of the week, but would not say what that decision might be – saying that as Chairman, he had to, quote, "handle things responsibly."
If Canton is indeed on the way out, it would be seen as a major victory for the former majority shareholder, Citrus Growers Association, which has been trying to eject him from that seat for years.
We'll follow up on this later in the week.

Ministry of Health Says Get Ready For Chikungunya
You probably aren't familiar with the disease called Chikungunya – and it's not surprising since it is foreign to Belize – and until November of last year – it hadn't even appeared on this side of the world. But now it has: Chikungunya, or Chik-V as it is called, appeared on the Caribbean island of St Martin at the end of last year, and it has been steadily spreading since then; it is now in 10 Caribbean countries, with 2,300 confirmed cases and about 17,000 suspected cases. Thankfully, there have only been 6 deaths reported. The viral disease is carried by mosquitoes, just like dengue or malaria and it spreads either by the travel of infected persons, or in shipping containers.
The good news is that it hasn't come to Belize yet, or, for that matter, anywhere on the American mainland, but the bad news is that Belizean health authorities say it will come. They had a sensitization session with health workers this morning and a press conference this afternoon. The Director of Health Services says that conditions are ripe for Chik-V in Belize:…
Dr. Michael Pitts - Director of Health Services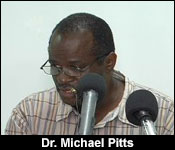 "So, Belize has no case, but I must say that we have all the environmental conditions. We're tropical just like the Caribbean. The mosquitoes are there; the environmental conditions are there, and the level of interaction is happening where I think that it is really safe to say that it's not if, but when it will come here."
Dr. Francis Murray - Focal Point Communicable Diseases, Ministry of Health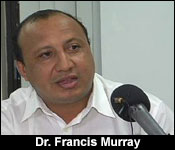 "The most specific things that we can get is that usually, what we're doing is compared to almost having the same symptoms as that of dengue. It's just that the person can get a fever that can be a bit higher, but the person has severe, prostrating joint pain."
Dr. Michael Pitts
"The public health concern is that it lasts much longer when people get the disease. For example, dengue may last 7 to 10 days. But Chikungunya, with signs and symptoms, could last sometimes up to 6 months. So, imagine if you have a worker with Chikungunya; you have to see them leave work for 6 months."
So what can you do to keep Chik-v out of your life? Well, it's just like malaria and dengue: you have to get rid of all those breeding grounds for mosquitoes. Pitts explained:
Dr. Michael Pitts - Director of Health Services
"We can't get rid of the mosquito; it's here. So, our general approach is to try and mitigate the numbers. We could do things around our environment to limit growth of mosquitos. So, we know that old receptacles, pans, cups, tires, etc. are breeding areas for mosquitos. We know that the drain that is not necessarily flowing, or the collection of water, we need to do certain things about those. So, our approach will be to engaging municipalities, whether at the level of villages, or town boards, or Cities, to engage them in being involved in clean up campaigns. The average citizen can do their part in terms of getting rid of the clutter around their houses. From our side, we will augment that where it is difficult to remove stagnant water, we would do our part by spraying. Of course, we still have our foggers will go out and do the fogging."
Chik-v is a viral disease, so antibiotics are of no use. There is no vaccination against it, and pretty much the only thing that affected persons are advised to take are non aspirin painkillers and anti-inflammatory medicines.
The deaths so far have been recorded in the islands of Martinique, Guadeloupe and St. Martin.

COMPOL In Crooked Tree Dust-Up
A police constable has been transferred and could be facing charges after a dust-up with the Commissioner of Police on Saturday night in Crooked Tree Village.
7news has confirmed that PC Ogaldez is the one who was arrested by Commissioner Allen Whylie at the end of a day of horse races on Saturday. Best reports tell us that there were a number of drunken brawls erupting simultaneously and there were only two police officers on duty. Ogaldez was one of them and he fired three warning shots to disperse the crowd. Apparently, Commissioner Whylie disapproved of his actions, and sent the more senior officer to take away the constable's weapon. That led to hard talk between the Compol and the Constable. The constable then retired to the bar, but that's when the commissioner's brother in law allegedly broke a pint over the constable's head. At that point the constable threw curse words at the Compol, who responded by telling Ogladez he would be charged for a breach of discipline and firing 3 unnecessary shots. He was detained, put into a police truck and escorted to the Police Station in Ladyville. The constable had injuries from the pint though, and those were classified as harm. He has made a complaint against the Commissioner's brother in law. He has been transferred from Crooked Tree to Ladyville and remains on active duty with no charges at this time.
The Commissioner of Police has not answered our requests for a comment.

Special Constable Eldo Gets Special Treatment?
And in a follow up to a story we ran last night, Police Special Constable Eldo Itza is detained at the Orange Walk Police Station where he will spend the night, before being taken to court tomorrow on arraignment for Aggravated Assault and Harm.
But, he could also be charged for trespassing and aggravated burglary – after all, he is accused of jumping the fence of a Chinese Store in San Jose Village, and going in to beat the proprietor and his nephew – all because they didn't want to sell him beer.
This happened last Thursday and police arrested Itza on the scene, but let him go free over the weekend so that he could come onto the station this week at his convenience to get his charges. All this courtesy after he left a civilian and property owner with ten stitches in his head. We'll follow up on his arraignment tomorrow.

Coro Cops Caught Fugitives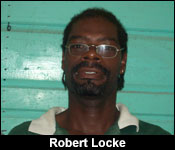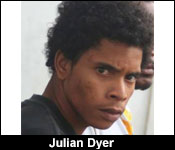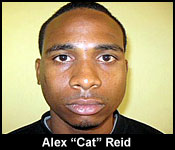 There are several cases that Corozal police believe they've wrapped up: 3 armed robberies and a rape which were open cases for some time.
Wanted fugitives Julian Dyer and Robert Locke who have been on the run for some time now were caught last week Thursday due to quick police work by Corozal police.
Today, the Officer Commanding Corozal Police briefed the media on the operations which led to their detention:
Superintendent Andrew Ramirez - OC, Corozal Police

"Two things I want the public to know about are the arrests of Robert Locke and Julian Dyer. These were two people I would refer to as fugitives, transient criminals but these individuals were very dangerous in a society in a time such as this. Robert Locke was wanted for rape back in 2013, in October. He has been on the run, moving from district to district. We have tried all means and methods to try and apprehend Robert Locke. While on the run he committed burglary, aggravated burglary. He entered in a house and chopped up two individuals, two females, so he was very dangerous for us. He was apprehended Thursday, just before the stroke of midnight. And I want to applaud the officers involved, especially Corporal Isaac Pascual who led a team and PC Marvin Salam, and others. I particularly want to single out these individuals because they showed true leadership in relation to these tactical types of operations. They were not in fear of the consequences because they knew we needed to get these individuals off the street. Also we want to announce that we apprehended Julian Dyer. Julian Dyer also is a very dangerous person some people might call him public enemy. But he is no good news in Corozal. He has since been charged for three counts of robbery; that would be the Band Store, the Jing Jing store and also a customer inside the Jing Jing Store. He has been remanded July 4. We have Robert Locke being remanded until May 29. Again, we still continue to look for one Alex Reid, also known as "Cat", and we continue to ask the community to note that Alex Reid is still wanted by this formation for armed robbery."
Julian Dyer was charged with 3 counts of robbery with a firearm. Robert Lock was charged with 1 count of rape, 2 counts of aggravated assault, 1 count of harm, and 1 count of wound.
Alex "Cat" Reid, who is wanted by both Corozal and Cayo Police, is still on the run, and investigators are hoping that you can assist in his capture.

Man Jailed For Easter Monday Weapon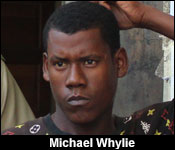 20 year-old Michael Whylie, a resident of Pinks Alley, is in jail tonight after he was taken to court for gun police say they found on his property.
According to police, they searched his house on Easter Monday at around 5:00 pm. They received intelligence that he had illegal items in his possession, and they discovered a 9mm pistol with 5 live rounds of ammunition in its magazine, which was hidden under a piece of zinc in his yard.
He was charged with keeping an unlicensed firearm, and keeping unlicensed ammunition. He was arraigned today before the Chief Magistrate, where he was remanded to prison until June 3.

Teachers Trickle In For National Convention
Today the Belize National Teachers Union held it's 44th National Convention at the Holy Redeemer Parish Hall in Belize City. The theme this year is Building Solidarity and Defending Unionism – but today at the Parish Hall, the defence didn't look so staunch, since only a few hundred teachers attended the national convention. For the union, which is thousands strong, solidarity is key – and Belize District President Kathleen Flowers said that teachers have to show more visible support for their union:
Teachers will get their raise at the end of July 2014, retroactive to the first of this month.

A Church for Soldiers
This afternoon, the Belize Defence Force opened its first on-site Church at its Price Barracks Compound. It might not seem that significant to you because there are many churches around, but for the BDF, it's an important milestone.
General David Jones told us why:
The church was built using funds from the BDF's recurrent budget.

Siarsha In Merida For Another Surgery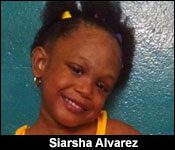 Three year old Siarsha Alvarez – the 3 year old with the rare skin disorder is back in Merida tonight. She has to take a highly specialized surgery to fix her eyelid, which has folded over and has her eyelashes growing on the inside which irritates her cornea. It's another symptom of the Stevens-Johnson syndrome which is an acute skin disorder.
Her surgery takes place tomorrow at 9:00 am – and we'll tell you how it went in next newscast.

Home | Archives | Downloads/Podcasts | Advertise | Contact Us