Command Comes Down On Community Cops Who Messed With Youth Cadets
(posted on Thu Nov 16, 2017)
They were assigned to do community policing work, but two constables in Placencia are accused of engaging in some very vile behavior with boys in the police youth cadet corps.
Reports we have gotten say that the officers forced the cadets to take nude pictures, and charged them for use of the restroom and drinking water.
Today, two constables were brought up on disciplinary charges. The Head of the National Crimes Investigation Branch Joseph Myvette told the media more - but not a whole lot more - today:
ACP Joseph Myvette, Head - NCIB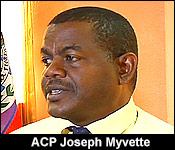 "Because of the fact that the investigation involved minors, I will not go into the details, but I can tell you that an investigation was done. Two officers have since been placed on charged; one got 5 disciplinary charges and the other one had one charge. They will be interdicted today as soon as they have appeared before a tribunal they will be interdicted today and it is likely that if they are able to keep their job at the end of this, they will certainly be removed from the community policing unit."
Jules Vasquez, reporter
"Was there any opportunity based on the allegations to press criminal charges?"
ACP Joseph Myvette, Head - NCIB
"No, there was none."
Jules Vasquez, reporter
"Okay, so there were both criminal offence?"
ACP Joseph Myvette, Head - NCIB
"No."
Jules Vasquez, reporter
"Fair enough."
ACP Joseph Myvette, Head - NCIB
"The complainants preferred that they did not want criminal charges then."
Jules Vasquez, reporter
"What were the extent of the behavior that these police officers engaged in? One: did they forced young males who were cadets to pose nude for photographs or to take nude photographs? Two: did they force them to pay for water which is free?"
ACP Joseph Myvette, Head - NCIB
"I cannot say whether or not any photos were taken, because I was not a part of the investigation. I have not been so briefed."
The officers pleaded not guilty to disciplinary charges - and the matter will now be sent to a tribunal.
As you heard, police would not confirm whether pictures were taken, or whether these were found on any cell phones. As they say, the investigation is ongoing and we'll keep following it.

Police Slow To Bring Charges In Alleged Station Rape In Independence
(posted on Thu Nov 16, 2017)
The other ongoing internal investigation into gross acts of alleged misconduct is in Independence Village - where police are accused of raping two women who were detained on suspicion of drug possession.
One of the women is a Belizean and the other is a Salvadoran. We know that Independence police detained them on Saturday - but after that police would not go into any great detail. They said - as they have been saying - that the investigation is ongoing:
ACP Joseph Myvette, Head - NCIB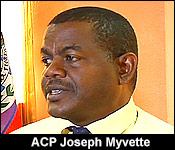 "As we speak, members of the PSB and CIB are still on the ground as more work needs to be done in regards to that investigation."
Jules Vasquez, reporter
"Would you accept that there has been an inordinate time taken for this investigation to proceed because it is male police officers investigating the actions of their male police officers and you all are not known to be the most sympathetic to females? Real talk."
ACP Joseph Myvette, Head - NCIB
"I wouldn't say that; I would say that some cases require more in-depth investigations than others. All investigations are not as straight-forward; some cases do require some further investigation."
Jules Vasquez, reporter
"Has there been any medical examination to determine if coitus or rape occurred?"
ACP Joseph Myvette, Head - NCIB
"Yes I believe so."
Jules Vasquez, reporter
"And it confirmed or negated it?"
ACP Joseph Myvett
"No, I do not have the answer. I will have to get that for you."
Reporter
"Is it true that the rapes occurred- one outside of the building under a step at the back of the building and the other inside the building?"
ACP Joseph Myvett
"Well those are allegations and that is a part of the investigation and as I had previously said on Monday, I do not want to further prejudice the investigation so that is as far as I will go in regard to that investigation."
Police of various ranks - from Sergeant to Constable are being investigated - according to our reports.

Police Investigating Immigration Irregularities But How Far Will They Go?
(posted on Thu Nov 16, 2017)
Police are also investigating immigration irregularities after Chinese national Yuanran Zheng was discovered with a bogus nationality certificate. That was last week - and while Zheng flew out on Friday - he left a trail for investigators to follow.
As we told you last night, it extends into the Immigration Department, and the Social Security Board - where one manager has already been placed on administrative leave while an internal investigation progresses.
Police say they are doing their own criminal investigation - but this bears watching, because, as we know, police haven't been able to bring a single criminal charge for all the immigration irregularities detailed in the Auditor General's Reports. Today, however, they said they are taking this investigation seriously:
ACP Joseph Myvette, Head - NCIB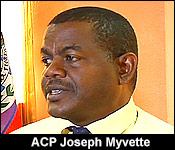 "The investigation has not stopped at the arrest of these two persons, but the investigation is continuing."
Jules Vasquez, reporter
"If it's a ring that involves people at social security, people at immigration, people in the Asian community, is there a confidence in your department - you all will be able to penetrate this ring and make arrest?"
ACP Joseph Myvette
"I must say that I don't know of any ring, but I can tell you that the investigation is ongoing. I cannot say what it will unearthed, but this investigation will continue and whatever is found, the evidence that is found will be put together and sent to the DPP for directives."

Hulse Says Immigration Dept Not Part Of This Hustle
(posted on Thu Nov 16, 2017)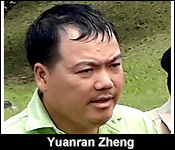 But, it's not a small investigation. As we told you last night, 7News has received information that there are possibly dozens of fake or questionable nationality certificates out there. Just like the one Chinese national Yuanran Zheng was caught with and charged for. Reports suggest that senior employees at the Immigration department and the Social Security Board are involved. Well today we caught up with Immigration Minister Godwin Hulse and he told us that the immigration department is not behind this.
Hon. Godwin Hulse, Minister of Immigration and Nationality
"My understanding is that no, the immigration department has nothing to do with that. There will always be these operatives out there who try to forge and fake documents, it is good the system in place now is beginning to catch them, this is not the first time they have been caught we have caught people before but I don't see that as something that is ever going to end. Where there is money and a demand people will try all sorts of things and I'm happy to know that so far it has been reported to me that no one in immigration has been involved because there is no authentic document that has been re-done, it is clearly some fake documents since its inception."
Courtney Weatherburne, reporter
"In relation to those same documents the record, or those documents date back to 30 years, are you guys able to access that information or access those documents to verify and to see what happened there?"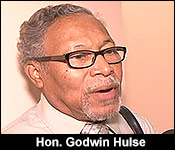 Hon. Godwin Hulse
"Well yes and no in some cases as you probably heard in the hearings yesterday, archives are always a difficult thing and we are now moving into the E-mode of everything so hopefully being able to capture documents electrically will be able to aid in the storage and retrieval. Hard copies are always an issue."
Our sources say that Nationality Certificates from the Economic Citizenship Program of the 1980's are surfacing - and - as Hulse alluded to - it is difficult to verify them.


Couple Charged For Albeno Murder
(posted on Thu Nov 16, 2017)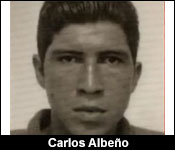 This evening, Belmopan police have again moved quickly to wrap up another major crime investigation. This time it's the murder of 28 year old Armenia Villager Carlos Albeno. This evening, Belmopan police laid charges on two persons, 29 year old Jose Valladarez for murder and 27 year old Amelia Garrido for abetment to commit murder.
They are both Armenia villagers and a common law couple. Garrido allegedly shot Albeno twice last week Friday. Reports say he suspected that Albeno had stolen a parcel of weed he'd gotten from Arenal village and hidden in the buses outside of the village. He concluded that Albeno stole his weed - and went to him with a gun. He then shot him twice - once in the knee and then fatally in the chest.
They will both be arraigned tomorrow.

Dangriga Man Appeared To Have Drowned, Was Wanted
(posted on Thu Nov 16, 2017)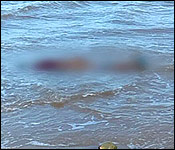 Dangriga police have confirmed the identity of the man who was found washed up on the town's coastline yesterday. Police told us more:
ACP Joseph Myvette, Head - NCIB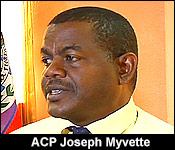 "Dangriga responded to information of a body on the beach in the bar mouth area of Dangriga Town where the body of Howard Nicholson was found. No sign of physical injury was observed on his body. So that is awaiting a postmortem examination."
Reports to us say that at the time of his death, police were seeking Nicholson for questioning in connection with a number of robberies.

Mexican Feeding Program Could Go Nationwide
(posted on Thu Nov 16, 2017)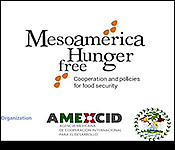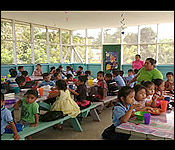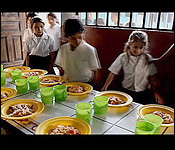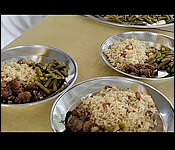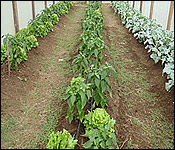 You hear about feeding programs at a few schools, but the Ministries of Education, Agriculture and Health have collaborated to establish a national feeding program for all Belizean children. It is part of a wider initiated called "Mesoamerica Hunger Free". Today at a ceremony at the Agriculture Show Grounds in Belmopan, Courtney Weatherburne found out how important this project is for youth and the entire country.
Courtney Weatherburne reporting
The "Mesoamerica Hunger Free" project was first launched in 2015 in Mexico. The main objective is to provide healthy foods to needy school children in Latin American and the Caribbean.
Belize is among 13 participating countries. The initiative has already been implemented in the South where 4 schools in Toledo now have new cafeterias.
There is one in San Antonio, Santa Cruz, Santa Elena and Pueblo Viejo.
Today, representatives from the Ministries of Education, Agriculture and Health all signed a Memorandum of Understanding to extend this project countrywide.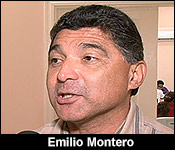 Emilio Montero, Coordinator for the National Food & Nutrition Security Commission, Ministry of Agriculture
"I mean very historic event and our FAO representative here mentioned it that we are the first in the Caribbean to sign such type of agreement."
Minister of Education Patrick Faber is already looking into Belize City schools that would benefit from this feeding program.
Hon. Patrick Faber, Minister of Education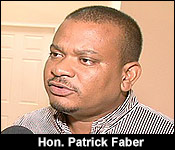 "Key among the factors that we have to be concerned about when we are dealing with students from poor families is nutrition, and you know in Belize City, we have a central kitchen that caters to the students on the Southside primarily but we are looking to see how we can do something on the Northside."
Now it is more than just a feeding program. Another important element is incorporating agriculture into other areas of study while at the same time, promoting the value of self-grown food.
Emilio Montero
"Nutrition education using the school garden as a teaching tool as Dr. Babb mentioned you can use the garden to teach kids Math, not only agriculture but use it for math, for English, for Arts and so on that is another component."
Courtney Weatherburne, reporter
"And these school gardens have been established at these 4 schools already?"
Emilio Montero
"Yes."
But with all these components - it is really about the health of children which in turn will lead to a healthier population in the future.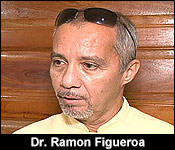 Dr. Ramon Figueroa, CEO - Ministry of Health
"I think in Health we recognize that if we want to have significant impact in terms of addressing the issue of non-communicable diseases, there is two things that need to happen, one we need to start at a young age that we can change dietary patterns and nutrition patterns and we need to cooperate with other key ministries that actually have the solution."
Tomorrow, the team will head over to Santa Elena Village in Toledo to officially open the school cafeteria and school garden.

Changing Eating Habits Of Schoolkids
(posted on Thu Nov 16, 2017)
Now we all know getting kids to eat more fruits and vegetables and less sugary treats, is a mammoth task. But that's just what this program hopes to do. So instead of pizza or fried chicken and a soft drink for lunch, the cafeterias will be serving garden salad and water.
Emilio Montero, Coordinator for the National Food & Nutrition Security Commission, Ministry of Agriculture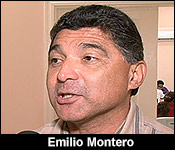 "The project supports purchasing from the farmers and also in designing of the menus and one of the key arrangements was in the project we will not provide salt, sugar nor grease to be use for meal preparations, because that is encouraging unhealthy eating."
"What would be new to them would be garden salad; having carrots with vegetables and lettuce. That's new to them. So you have to find a way for kids to like it. That's one. Their own local chicken, so rice and beans and their own local menus - their caldo that they called it chicken soup, adding chocho into it and yam and so on. Those are some of the ground roots foods. All of that we are doing and they like it."
The 4 schools in the South are already implementing the new healthy menu. The project aims at supporting local farmers as well by buying their fruits and vegetables.

Hon. Requena Demands Pay For Alcalde's In His Area
(posted on Thu Nov 16, 2017)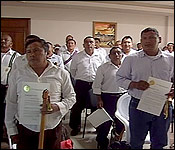 If you don't live in the south, you may not know it, but village Alcalde's and Second Alcalde's actually function as magistrates in their villages - adjudicating disputes and mediating differences. And they get paid for it - or they should get paid, at least. It's 100 monthly for Alcalde's and 50 monthly for the Second.
But, Alcalde's and Second Alcalde's in as many as 20 villages say they haven't been paid since January - and today their area representative came to the city to say it's unacceptable, and that he blames the Attorney General, and the Prime Minister:...
Hon. Oscar Requena, Area Rep., Toledo West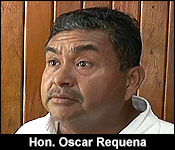 "It is very unfair what the government is doing to our alcalde's, not paying them since January of this year. We are basically talking 10 months going into 11 months at the end of November that our alcalde's have not been received their stipend. As you are aware the attorney general went on record - I think it was sometime either in August or September when he went on record and said 'oh the alcalde's have not received their stipend' because in his view they had to be trained, in terms of how to execute their job and that was the reason for the delay of their stipend. But once the training was done and he swore them in which he did, that they were to received their pay retroactive January. Today is past the middle of November and the alcalde's have not received a single penny."
"Man, the first alcalde receives $100; the second alcalde gets $50 a month. It is unfair. I am wondering is the government so broke? Are they so mean-spirited? Are they so cold-hearted? These people serve a very important role in our communities. They maintain law and order. Why is it that our alcalde's cannot their money?"
"I am calling here today on the Prime Minister. I am calling here on the Attorney General to honor his word."
Attorney General Mike Peyreffite - who went down south in September to train Alcalde's in the limits and use of their powers did respond to our request for comment. He said, first, that when he went to see the Alcalde's in the south - Requena was nowhere to be seen - so he finds his appearance now very opportunistic. As to the pending pay, he says his ministry sent the information to the Ministry of Finance from September. Finance is to forward payments to ministry of local government which then puts it in account of alcaldes.
Tomorrow, Peyrefitte will tell us exactly when local government will make the deposits. But, what's the delay? Well it turns out that in the past - the Alcaldes pay was sent to private individuals in Toledo who would then distribute it to them. A very unusual arrangement and that system has now been scrapped. The delay in this case has been setting up accounts for all 80 Alcaldes and Second Alcaldes in the Treasury Department system.

Corozal Meat Shop Cleaned Out By Thieves
(posted on Thu Nov 16, 2017)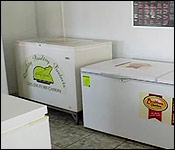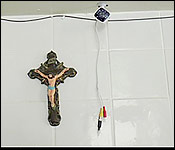 As Christmas nears, butchers and meat shops are stocking up those cured local leg hams. But one meat store in Corozal suffered a major loss of their Christmas inventory. Franks Meat Products was burglarized of all their meat products and seafood - basically their entire Christmas stock. The owner told CTV more about the devastating loss.
Elizabeth Rosado, Franks Meat Products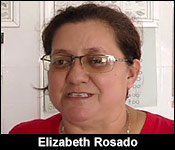 "When we came in the first thing I was looking for was what they took machinery or anything but I saw that everything was complete in machinery but I didn't realize they were going to take products so when the police officer came and said well we need to open the freezer to see what is in there and everything that is when I saw that it was food products that they took. They took shrimps, the jumbo shrimps, the 26.30. They took conchs, they took slabs of pork chops, and the most what they took was the boneless hams."
"They burst all the wires of the security cameras and plus when they reached the final point of the camera they saw the box. The memory box and they took it with them."
There was no money in the cash register so only products were stolen. If you see the product being sold by anyone the management and staff of Franks Meat Products ask that you report it to the police immediately.

Operation ACT Scores With Weed Seizures
(posted on Thu Nov 16, 2017)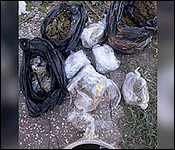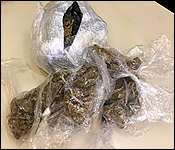 Today the police department's ACT operation pulled in a lot of weed. Officers made three busts across three different Belize City streets. They found 1.1 kilos, which is 2.4 pounds on Custard Apple Street, 6.3 ounces on Neal's Penn Road, and one kilo, or 2.2 pounds at the corner of Pen Road and Baldwin Street. All the pages were labeled as found property.

The Case Of Keyur, It's Complicated, Apparently
(posted on Thu Nov 16, 2017)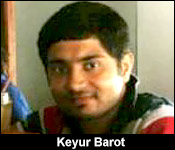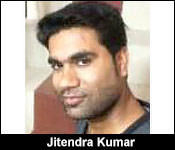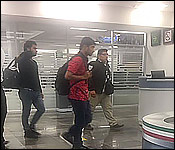 More than 6 weeks after they were brought back to Belize as fugitives, there have been no criminal charges against Keyur Barot and Jitendra Kumar. The Indian nationals are former employees of Jack Charles. He accused Barot of the theft of sixty thousand dollars and his vehicle. But, today police confirmed that no charges can be brought because the man have alleged that they are victims of human trafficking:...
ACP Joseph Myvette, Head - NCIB
"The matter remains under investigation because there were some allegations of trafficking in persons. As a consequence of that, any person who is deemed to be a victim of trafficking in persons, any other charges in relation to them, criminal charges will be in abeyance until such is proved that they are not victims of trafficking in persons."
Jules Vasquez, reporter
"Is there some point at which you all said, well okay, we still have a criminal case pending for quite a substantial theft of $60,000?"
ACP Joseph Myvette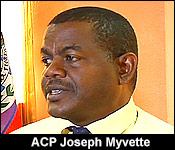 "The thing is that trafficking of persons investigation is not an overnight thing. Some of them are very lengthy and based on the tasking related to the case is a lengthy one, but we're doing our best to speed up the process."
Charles has flatly denied any wrongdoing - and says he has records to prove that the men were not denied their freedoms when they worked for him.

Attempted Kidnapping In Coro?
(posted on Thu Nov 16, 2017)
There are reports of an attempted kidnapping last night in Corozal town.
Reports say an evening division staffer at the Junior College was assaulted in an attempt to kidnap her.
Police say they have heard the same, but there is no official report: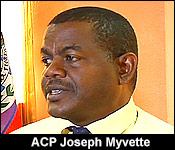 ACP Joseph Myvette, Head - NCIB
"Sometime yesterday evening around 7:45 p.m., a teacher leaving the Corozal Community College was attacked by a male person; however, no official report has yet been made."

Tyrin Shot By Security A Month Ago, But No Charges Yet?
(posted on Thu Nov 16, 2017)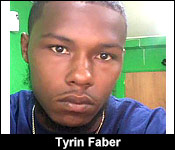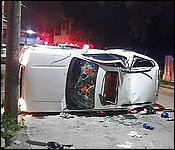 Tyrin Faber was shot by a Princess Security Guard one month ago. The guard was reportedly trying to break up a fight, and fired a warning shot with his shotgun unto the pavement. The pellets ricochetted and hit Faber to the chest and hand. He is still receiving treatment for that injury, but police have not charged the security guard. Today we asked the deputy for Belize City CIB what is the holdup:...
Insp. Wilfredo Ferrufino, CIB - Belize City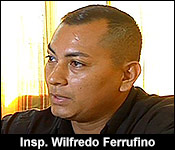 "CIB personnel are investigating that. The file is going to be forward to the DPP no later than early next week. I spoke to OC Traffic in regards to the traffic aspect of it and they are still looking into that aspect of that case and it is still open. That is why we are seeking the advice of the DPP if the actions were justified in deed and we will await her directive and advice on that."
Jules Vasquez, reporter
"If there was a deliberate attempt to nudge them on the rear end as the video indicates. Is there any charge that can be levied against the persons in that vehicle?"
Insp. Wilfredo Ferrufino
"Right, if a vehicle may be use as a weapon and the investigation does reveal that that was their intentions - then charges may be levied."
Reports say police cannot find the vehicle that hit the one Faber was in and caused the accident.

Pink Eye Epidemic Receding In North, But Still Active In South
(posted on Thu Nov 16, 2017)
If you aren't seeing many people with those puffy, oozing red eyes around anymore - it is because pink eye is on the decline. The last report we got put it at 16,000 cases countrywide. Today CEO in the Ministry of Health Dr. Ramon Figueroa says the numbers have certainly dropped.
Dr. Ramon Figueroa, CEO - Ministry of Health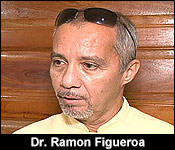 "I know that we are already on the descending curb in terms of the epidemic itself. I think the fire is dying out, fortunately, so I think we are getting to a point where eventually we should have very minimal numbers of pink eye."
Courtney Weatherburne, reporter
"So weekly you are seeing less and less cases or patients?"
Dr. Ramon Figueroa
"Absolutely, absolutely."
But, it is still very important to take precaution - especially in the south. That's because while Corozal and Orange Walk are clear of the epidemic, it's still prevalent in the south. And with so many heading down south this weekend for Garifuna Settlement Day activities, health experts urge extreme caution.

PM Heads To Houston
(posted on Thu Nov 16, 2017)
Prime Minister Barrow won't have to worry about that this year, because while he was down in Dangriga with his dashiki last year, this year, he will be in Houston.
Today his office announced that he left for Houston on personal leave. The PM returns on November 21st, and during his absence, Deputy Prime Minister Patrick Faber will act as PM.

Taiwan Assists With Police Equipment, Expertise
(posted on Thu Nov 16, 2017)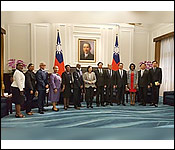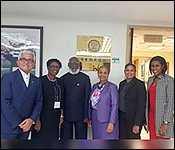 And while the PM's in Texas, Foreign and Home Affairs Minister Wilfred Elrington is in Taiwan. He's there to get funding and technical assistance for the Police.
It comes out of an agreement on Police Cooperation. Elrington has been in meetings with the National Police Agency and toured the Taiwan Crime Investigation Bureau along with the K-9 Unit of the National Police Agency. Taiwan has agreed to make a grant donation of one million Belize dollars' worth of equipment for the Belize Police Department, including body cameras, motorcycles, handcuffs, drones, and breathalyzers.
But he's also doing some Foreign Affairs work. Elrington and CEO Pat Andrews visited Taiwanese President Dr. Tsai Ing-wen and Foreign Minister, Dr. David Lee.
A government press release says Elrington also got a briefing from the Mainland Affairs Council - which is on high alert at this time due to growing tensions with mainland China.
Elrington returns on Sunday.

The Music and Magic of Maimouna
(posted on Thu Nov 16, 2017)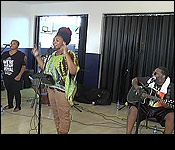 This morning Maimouna Youseff and friends filled the SJC music centre with the sweet sound of their music. The group is from the United States and they are here as a part of the American Music Abroad program. They have toured all around Central America and Belize is their last stop. This morning we caught up with the leader who explained the message behind the lyrics and even shared some advice.
Maimouna Youssef, Artist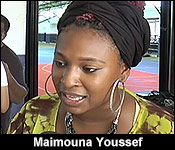 "We are kind of like an acoustic and electric band. We have a set up where we can play acoustic. Some of the places we have gone on our tour with no electricity and just poured our hearts out to the people."
"Well we have all kind of been together like friends we have worked together for like 10 or 15 years so you know these are the guys I call when I am going out on the road."
"I mean I feel like for me it is part of my duty to do what is difficult to take the unbeaten path. I feel like some of my ancestors before me have done that for me to even make it possible for me to say anything about it so what I do is going to make it easier for someone that comes after me."
"Just be honest and authentic in your music. Be as creative as possible. Don't allow your creativity to be shut down because you want to make money because if you are creative enough we can create our own avenues of making money."
"Stay true to what you really want to do and your form of expression. What is uniquely yours."
The group is performing at the Bliss Centre tonight - the show started just a few minutes ago at 7 pm and entrance is free. They will be in Belize until Sunday hosting workshops and performing in different parts of the country.

They Resisted Robbers, Now Teens Have To Answer Charges
(posted on Thu Nov 16, 2017)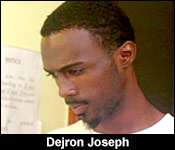 On Tuesday Oscar Itza and Dennis Eck were walking on Orange Street when two men held them up, demanding money. They fought off their attackers men who then fled the scene.
Itza received an injury which the doctor classified as wounding.
Today a 19-year-old student at Kings College Dejron Joseph and a 17 year old male minor were charged with the attempted robbery. Joseph was charged with attempting to rob Itza while the minor was charged with attempting to rob Eck and wounding Itza. They were offered bail of $4,000 dollars and the case was adjourned until December 27th, 2017.

Faber Says He Didn't Get LOO's Letter
(posted on Thu Nov 16, 2017)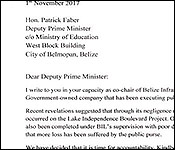 DPM and co-chair of Belize Infrastructure Limited, Patrick Faber says he hasn't received John Briceno's letter as yet. As we told you last night, in his letter, Briceno alleges that works completed under BIL's supervision have poor design, lack proper execution and will result in losses of public funds. His office claims he sent that letter two weeks ago and there hasn't even been an acknowledgement of receipt. Faber says there's a simple reason: he just plain hasn't gotten it.
Courtney Weatherburne, reporter
"Briceno's letter concerning BIL, he criticizes projects that have been done under BIL and is requesting several documents , documentation in terms of audited reports and so forth , have you gotten the letter ? Will you respond?"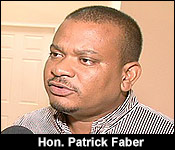 Hon. Patrick Faber, DPM/ Minister of Education
"I have not officially received that letter."
Courtney Weatherburne
"So you can't comment more in terms of what the letter said or anything?"
Hon. Patrick Faber, DPM/ Minister of Education
"I have not officially received this letter, it may be he sent it to my Belmopan office which I will see if I get there today."




LOO Says He's Willing to Go To Court To See BIL Documents
Speaking last night on the municipal campaign trail in Orange Walk, Briceno isn't buying it. He believes Faber is deliberately not answering him - and he says he will go to court to get the BIL working papers, if necessary:...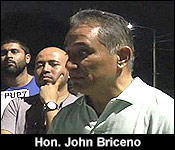 Hon. John Briceno, Leader of the Opposition
"So we are asking which contracts have been given out, to who, who were the people that bid, what did they bid and why is it that you have given it to such privileged UDP contractors? We sent that letter at the beginning of this month and to this day the deputy prime minister and this government have not have the decency to answer us. So I want to put on record that if they don't answer, we are going to take action and if we have to go to court under the freedom of information act, or as the leader of the opposition, we are going to take action."



Faber Responds to Complaints About PG Sporting Complex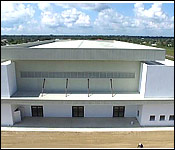 And while Briceno is ready to go to court, DPM Faber is going to PG tomorrow for the official opening of the Punta Gorda Sporting Complex. As we showed you last week, it's a fancy new building, completely re-imagined from its previous incarnation. But, we've heard some residents complain that it has some rather glaring shortcomings: like no parking area, inadequate drainage, and only two fans. Faber says he knows that town split up the available funds across two facilities:...
Hon. Patrick Faber, DPM/ Minister of Education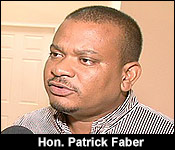 "We will open the Punta Gorda Civic Center tomorrow and indeed there was an allocation of $5 million dollars to each municipality but Punta Gorda chose to spend its portion of the money on both the Union Field and the civic center so the money is split in between those so I think the portion that has gone into the civic center is indeed around $3 million or so dollars and I said, I am not certain. The last time I visited the center the outside was not completed in terms of landscaping so I would not be able to comment on the parking but I will happily to do so after I assess the situation tomorrow."



Chester Got Chased?
And in one final bit of police news - that's not really news at all - our final story is about PC Glenn Arzu. Except its not really about him. It's about the police department's very deliberate strategy to keep the commander of the professional standards branch, ACP Chester Williams away from the cameras at all costs. For weeks now, the press has been asking for the Commander PSB to appear at the weekly briefing to answer questions on very specific allegations of police misconduct.
But, even though we submit these questions well in advance, seems ACP Williams is on a media ban, because he can't appear to answer our questions. Instead, the commander of the National Crimes Investigation is trotted out to answer questions he knows little or nothing about. Case in point, the case of Corporal Glenn Arzu - caught on camera drunk in public two weeks ago. Today, incredibly, the HNCIB, told us the matter is still under investigation: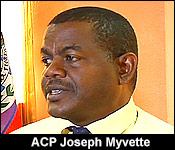 Jules Vasquez, reporter
"Corporal Glen Arzu - he was seen on camera drinking outside a place in Belmopan. It was a few weeks ago. Any charges for him?"
ACP Joseph Myvette, Head - NCIB
"Not that I know as yet, but I know the matters remains under investigation."
Regrettably, that's inaccurate - Corporal Arzu has already been brought up on charges.

Home | Archives | Downloads/Podcasts | Advertise | Contact Us