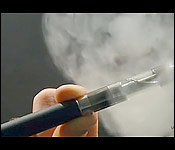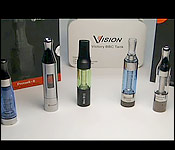 Last week, the Parliament in Barbados passed legislation to ban cigarettes and e-cigarette smoking in public areas.
Everyone knows what an e-cigarette is, but e-cigarettes are less well known. Vaping as it is called, uses a handheld electronic device that vaporizes a flavoured liquid, which delivers nicotine to the user without burning tobacco. E-cigarettes were first promoted as a tobacco free and less harmful alternative to cigarettes, but many in the health sector see it as just a different way to get people hooked on nicotine. So what is Belize's ministry of health doing about it? That's what we asked the Drug Council's Esner Vellos today:..
Esner Vellos - Director, NDACC, MOH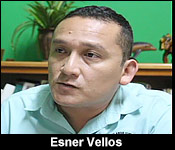 "The Ministry of Health through the national drug abuse council, we are working very hard to make sure that we will be able to implement legislation that would protect the lives of individuals not only those who consume tobacco but also those who did not consume and those are who are affected by 2nd hand smoking. the national tobacco bill, the draft tobacco bill that we are making recommendations for legislation is looking at not only traditional tobacco products, but also the modern type tobacco products that are in 1 way or the other marketed to be sexy if you can say the word and attractive to the younger generation. At the end of the day the information that we have from the Pan American Health Organization is that e-cigarettes or the more modern time of tobacco products have almost the same amounts of carcinogen chemicals that are found in traditional tobacco products. So it is very important for the ministry of health to include in the parameters in which we are working for traditional tobacco to legislate and also to regulate the sale of e-cigarettes in the country of Belize."
Courtney Weatherburne, 7News
"When you say young people what is the age range?"
Esner Vellos - Director, NDACC, MOH
"The age range was between the age of 13 and 15. The survey clearly indicates that in terms of the current use of electronic cigarettes, 6.5% of those individuals that were surveyed consumed e-cigarettes of which if you break it down 8.9 percent are boys and 4.1 percent are girls. So it's a small number but it's a number that is alarming especially among the young people. We believe at the ministry of health and the national drug abuse council that if this national tobacco policy is put in place we will not only be safe guarding the good health and moral wellbeing of our young people, but also of the general population."
"We are also looking at making sure that the legislation regulates apart from the normal protection of 2nd hand smoking, we are also looking at making sure that we regulate marketing and labeling and looking at specific taxations that would be earmarked for prevention programs and cessation programs. We are also looking at enforcing health warnings not only in the traditional cigarettes but also in terms of the more modern cigarettes. We are also looking at offering, like I said, a better alternative for cessation programs and for the quitting of tobacco. But more important and this is what I want to emphasize that the national tobacco bill is clearly a mechanism that the ministry of health, it will be utilizing for the protection of people from tobacco smoke."
The draft was sent to the Attorney General for review in November and they expect it to be in place by next year.