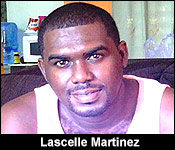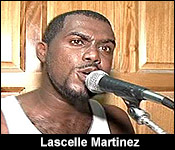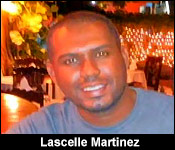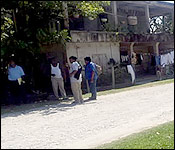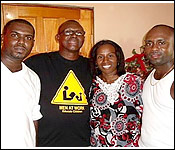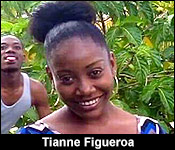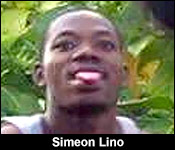 Punta Gorda residents are still coming to terms with the murder of Lascelle Martinez. He was a celebrated vocalist and keyboard player for the Coolie Rebels. The 35 year old musician was stabbed yesterday morning in front of his friend's house. But that's not all, Martinez's girlfriend Tianne Figueroa was attacked just moments earlier about a half a mile away. Figueroa survived after she was stabbed 8 times. It was all motivated by jealousy. Courtney Weatherburne has more on Martinez's musical background and his untimely killing.
Courtney Weatherburne reporting
Lascelle Martinez always captivated crowds with his spirited voice and stellar keyboard skills. He had been performing from age 18 and is best known for his work with the Coolie Rebels.
But yesterday morning his voice was taken from him. Martinez was stabbed in front of his friend's house at the corner of West and Jose Maria Nunez Streets in Punta Gorda. Martinez and his attacker exchanged a few heated words outside his friend's house which led to the stabbing. Martinez's was struck 3 times.
Insp. Francis Zuniga, Deputy OC, PG Police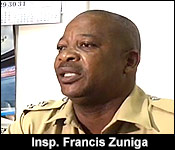 "They had an encounter. As a result of that encounter the person inflicted the stab wounds to Mr. Martinez."
Eden Martinez, Father
"I was at home when about 12:15 I got a call that he has been stabbed and he was being move over to the PG hospital. When I got there I couldn't have gone in to the emergency area because the doctors were working feverishly to try to stabilize him and after about 45 minutes that's when I was informed that he had passed when they were trying to get him stabilize."
"When I first heard it I didn't realize that it was that bad. So while I was out there I was waiting patiently, didn't know the gravity of it until when I was told that he had passed and I am still in shock."
Martinez's girlfriend Tianne Figueroa was also stabbed 8 times by the same attacker moments earlier at her home. But she survived.
The attacker, is wanted suspect Simeon Lino, who is according to reports, Figueroa's ex-boyfriend. The information is that Martinez and Figueroa had been in a relationship since February but Lino couldn't accept that Figueroa had left him and it all turned bloody in this love triangle.
But the circumstances of Martinez's murder seem so trivial, it's the end to a music man who was loved and appreciated not only by his family and friends but by the entire community.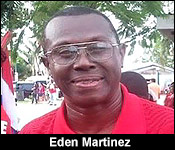 Eden Martinez, Father
"He is a very loving son and he is close to his brothers and his sisters and his family. And he has a lot of friends, lots of friends. Lascelle is that cool person, he would just be the person of there is any argument, once it becomes too rowdy he moves away. In terms of in the community with his music, that is his passion."
That passion could surely be heard in every note, and could be felt in every stroke of his keyboard…a singular experience the Punta Gorda community will cherish.
Eden Martinez, Father
"The community is shaken up. We are mourning the loss of an icon in this town and we will miss him." The suspect Simeon Lino is still on the run - and talk in the town is that he may have absconded to Labuga, Guatemala. Figueroa is still recovering from her injuries and is in a stable condition.