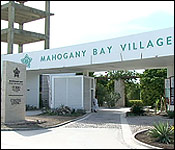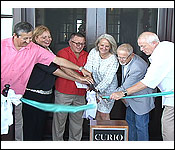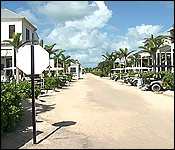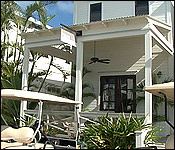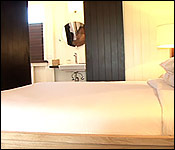 Tourists have another resort option on the South of San Pedro. It's the Mahogany Bay Resort and Beach Club. Now this resort is a really big deal because the developers partnered with the renowned International hotel brand: Hilton. The resort is now officially opened and Courtney Weatherburne visited today to see what sets it apart. Here's her report from San Pedro:
Courtney Weatherburne reporting
If you are in the mood for a revitalizing morning massage, a soothing afternoon session at the yoga studio.
Or you just need a quick touch up on your highlight at the salon, you don't have to go far.
In fact it is just a short walk away from the rooms, at Mahogany Bay Resort and Beach Club in San Pedro. But these are just a few of the amenities available at the resort. There is a coffee shop, as well as stalls for upcoming stores, markets and Belizean styled restaurants. It is an elite resort package and it was officially opened for guests today.
Hon. Tracey Taegar-Panton, Min. of State, Trade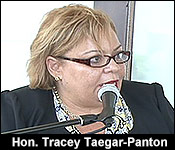 "This is indeed a happy day, an exciting day as we mark a milestone achievement in the tourism industry with the official launch of the first CURIO branded property under the Hilton flagship, the Mahogany Bay Resort and Beach Club."
There are 106 active rooms, 54 garden cottages like this one. 12 family cottages with a pool that can accommodate 6 persons. And 20 upper and lower keeping rooms - all with a rustic touch.
Juan M. Arboleda, Director of Brand Performance, Full Service Hotels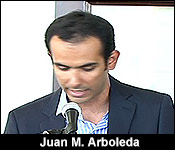 "Hilton's Curio collection is world portfolio of one of a kind hotels handpicked for their unique character and personality and this hotel joins over 40 other Curio collection hotels and resorts that have opened across the world, including 5 here in the Caribbean and Latin America region. Like this one, each special Curio property is an integral addition to the collection and the destination it calls home and Mahogany Bay with its wider ray of amenities, including the private white sand beach club, with a grand pool bar, poolside spa treatments, beautiful events space and the private white sand beach club is an ideal addition to our expanding collection."
But Mahogany Bay Resort and Beach Club is more than just another short stop on Belize's hotel list - on the local level, it will boost employment:
Daniel Guerrero, Mayor, San Pedro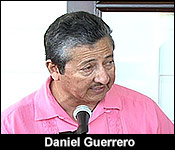 "With a growth rate of 17% per annum or an estimated 1500 residents per annum, there is never a shortage of people looking for employment on the island. And so every new opportunity for employment is always welcomed on the island."
Beth Clifford, CEO and Developer, Mahogany Bay Village
"We helped people live better lives. The impact is people that were once laborers are now part of a middle class."
Of course, beyond employment, this one of a kind Hilton brand resort is set to attract a lot more tourists to the island - even more so now since the Sports Illustrated Swimsuit Edition crew hopped in for a visit.
Beth Clifford, CEO and Developer, Mahogany Bay Village
"Yes we just had Sports Illustrated Swimsuit here and they were here for, seem like 6 weeks. They were here for 6 days, but while they were here 1.1 billion impressions were made around the world of Belize first and the Mahogany Bay second."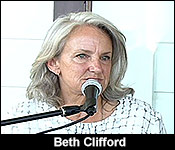 And the Mahogany Bay team hopes that that notable visit can attract other huge names and brands. It is all in an effort to achieve one goal.
Beth Clifford, CEO and Developer, Mahogany Bay Village
"Could we partnered with a country to build the next traveler destination in the world? That is a big hairy audacious goal."
Just so you get an idea on pricing, it is $444 US dollars nightly for an upper keeping room and $569 US dollars nightly for a family cottage. The prices vary based on the season. By next year they hope to have 206 rooms.