So, while the electricity company has been taking heat on social media for those high light bills, they're on the verge of making a major upgrade to the electricity they supply to the island of Caye Caulker.
Right now, the island is powered by generators, which is an expensive and inefficient way to conduct business, and it is also not eco-friendly due to greenhouse gas emissions.
So, they're seeking to make a 6.8 million-US-dollar loan from the Caribbean Development Bank. That amount will allow them to afford the infrastructure upgrade, which will include a submarine cable link to the mainland, a sub-station on the island.
But, they need a Government guarantee, which means that the Barrow Administration needs the House and Senate approval.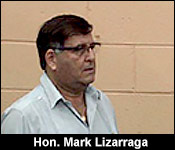 In today's Senate Meeting, Senators Mark Lizarraga and Michael Peyrefitte were the two that constantly clashed during the different debates, and they had a back and forth on this project. Here's how that went:
Hon. Mark Lizarraga, Senator for Private Sector
"We are very happy for the people of Caye Caulker that they will be getting a reliable stream interconnection to the national grid which should lend some efficiencies to BEL, but we must make mention that however that while we are connecting Caye Caulker to the national grid there are many people in San Pedro who still don't have electricity and I am talking about San Pedro Town. Perhaps we need to look at that as well."
Hon. Michael Peyrefitte, U.D.P. Senator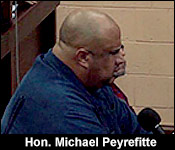 "This is a motion where I imagine nobody in their right mind could have any problems with. But you can't just commend the government for this motion you have to say, we are happy for Caye Caulker but what about San Pedro. It is like I keep saying that this government could find the cure for cancer and his response would be 'what about aids'. Can't we just be commended and leave it at that?"