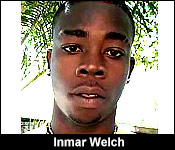 A man was murdered in Gales Point Manatee on Friday. Now, Gales Point is a sleepy village of only a few hundred residents, but, on Friday night, a gunman was stalking. He struck around 6:30 when 28 year old Inmar Welch left his wife at home, and went on a bike to pick up something.
A gunman was lying in wait, and he fired as many as 9 times at Welch, killing him with a headshot. Police gave us more details about Welch's death earlier today.
Sr. Supt. Hilberto Romero
"On Friday the 25th day of October 2019 around 7:00pm police received a report of a shooting incident a Gales Point Manatee. Police proceeded to the area whereupon arrival they found the lifeless body of Inmar Welch 28 years Belizean fisherman of gales point manatee with apparent gunshot injuries thereafter the body was removed and taken to the morgue where it was pronounced dead on arrival."
"We have several persons detained for this investigation and no one has been charged at this time."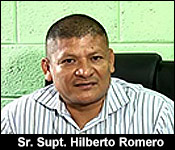 "The investigation is showing that he left his residence on a bicycle to do an errand within the village when he passed a particular area, gunshots were heard and as a result he was fatally injured."
Welch was no stranger to the law having been charged with robbery on several occasions. Of note is that Inmar Welch's brother Aspinal is confined to a wheelchair after a shooting in which both brothers were targeted in 2017.