PM Briefs Press On Washington Meetings
Last night, we told you that the Foreign Affairs Ministry was supposed to hold a press conference on Friday. The purpose was to update the public on the meetings held between Belize and Guatemala in Washington through the weekend, all the way up to last night.
But the press conference was pulled up to this evening, even though the man with the most information, Foreign Minister Elrington himself, was still on the flight back home. So, the Prime Minister started off the press conference to talk about the meetings, and here's how he put it:
Rt. Hon. Dean Barrow, Prime Minister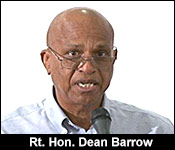 "I must first of all apologize for the absence of the Minister of Foreign Affairs, Hon. Wilfred Sedi Elrington. His flight was to have landed in Belize at 12:25 this afternoon and it was delayed to the point where that flight is only now just touchdown at the Philip Goldson International Airport. We greatly appreciate the OAS Secretary General's statement last night, following his meetings with Belize and Guatemala which statement makes clear that both nations are to "adopt a cooperation mechanism as soon as possible to normalize the situation in the Sarstoon River." In other words as I understand it the two countries are to agree an operational protocol regarding the Sarstoon and the statement commends their willingness to do this. As the Secretary General put it, he "welcome the readiness of both parties to advance in the negotiations of the cooperation mechanism." for the Sarstoon."
"The government of Belize regards the results of the Washington meeting as something of a breakthrough. Of course there is still a lot of work to be done in order to achieve a satisfactory outcome to the Sarstoon negotiations that have now been mandated between Belize and Guatemala and we cannot rest content until those negotiations have been finally concluded and there is a formal agreement in writing. But there is no doubt that progress has been made and that progress vindicates, among other things, the recent actions of our government in placing a temporary ban on civilians going to the Sarstoon. We had made clear last Friday and again on Monday that we acted so as to forestall any possibility of damage to property or injury to persons occurring as a result civilian entry into the cauldron of the Sarstoon. But we also acted so as to give our diplomacy a chance to work, especially in light of these Washington meetings which we had been seeking."
So, if you're puzzled about what new information was actually revealed, we were too. So, we asked the Prime Minister and Foreign Minister Elrington, who arrived later on. Here's what they said:
Daniel Ortiz
"Can you give us any additional details? Can you share with us some of the discussions that happened these last 3 days in Washington or is at this time too sensitive?"
Rt. Hon. Dean Barrow, Prime Minister
"Well, that certainly one reason why it cannot, the last point you made. But I also can't because I wasn't there and the Minister who was there is not now here. Let me welcome the Minister."
Reporter
"Is he able to expound on those meetings?"
Rt. Hon. Dean Barrow, Prime Minister
"Well, you can certainly ask him. As I said I believe that none of us is going to get into the details of the exchanges."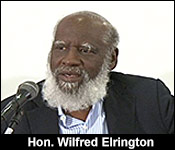 Hon. Wilfred Elrington - Minister of Foreign Affairs
"Essentially we have really briefed the Prime Minister as to all that we know, so that really we not really in a position to give you any information than he is giving you. We have given him all the information on this matter. He has heard from myself, from Alexis, he has heard from Pat, who attended all the meetings and so he is fully sees of the details and facts and I don't think we can add anything more to what he's saying to the nation than what he is now saying."
Daniel Ortiz
"Mr. Prime Minister I leave this press conference scratching my head. Nothing has been revealed of substance apart from (my opinion) the fact that we know that these meetings happened."
Rt. Hon. Dean Barrow, Prime Minister
"I am really am experiencing a bit of a puzzlement. The media complained loud and long. If they ever are of the view and get the sense that government is not in fact ensuring a full information flow. This business of the difficulties with Guatemala and in particular the question of the Sarstoon has grip this nation - has exercise this nation. It is clearly the duty of the government to report and to report fully."
Daniel Ortiz
"There is no further detail that you've shared with us that we haven't seen from the OAS and you say that you can't reveal the substance of that meeting. That's all we've gotten so far."
Rt. Hon. Dean Barrow, Prime Minister
"Mr. Ortiz, the substance of the meeting is revealed by way of the statement made by the Secretary General. I don't know if you would have like and were expecting a sort of blow by blow account of the meeting. That's not ever what happens."

PM Implores Opposition: Donít Go To Sarstoon, Letís Talk
And one of the most significant developments coming out of this evening's press conference is that the Prime Minister is urging the opposition not to go down the Sarstoon as it has promised to do. The PUP say they want to challenge the controversial Statutory Instrument put forth by the government. The Prime Minister asked them not to do so at this delicate stage of the negotiations over the Sarstoon:...
Rt. Hon. Dean Barrow, Prime Minister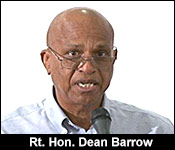 "I especially concern over any development that could undo the diplomatic start that has been made and it is in this context that we view the planned visit of the People's United Party to the Sarstoon. That visit if it proceeds would very likely undermined the position reached yesterday at the OAS and all our painstaking work could go for north. To our mind, it is therefore imperative that no group should go to the Sarstoon before we would have had a chance in the remaining 3 weeks that the law is enforced to conclude our negotiations with Guatemala. The PUP is the constitutional opposition of this country, a so called government in waiting. It has a particular role and responsibility, far above that of any ordinary civilian organization. We would just hope that the People's United Party would stay in hand in view of what has happened in Washington so as to give the negotiations which we again invite them to be a central part of an opportunity to be finalized. I accordingly make a formal appeal to them to postponed their Sarstoon trip, rejoin the government in the negotiating process with Guatemala and help to secure the diplomatic result that Belize needs to guarantee its rights."

Opposition Willing To Listen To PM
So the Prime Minister extended the olive branch halfway across the table, by inviting the opposition back to bi partisan negotiations, and imploring them not to go to the Sarstoon. So what is the PUP response? It seems they are willing to reach across to get that olive branch, and stand down on the Sarstoon plan, but with conditions. Late this evening, the party's representative in the Belize Guatemala talks, Eamon Courtenay outlined the formal position:...
Eamon Courtenay, PUP Rep., BZ, Guatemala Relations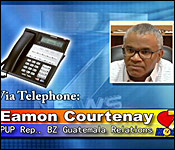 "The appeal by the Prime Minister today, that the People's United Party re-engage. We regard that as a very positive development, because the party has always treated this as a national and not a political issue. Having spoken to the Party Leader Hon. John Briceno, he has indicated his position to me as follows: first of all that he will take this matter to the national party council which is meeting on Saturday. Secondly, he will encourage the national party council to look favorably upon the appeal by the Prime Minister for us to re-engage. But in order to do that, we need two things; first we need an agreement by the government that the negotiations and cooperation between the opposition and the government will be full and frank and continuous and in real time and secondly, we need to be briefed on what happened in Washington. The Party Leader has indicated that he expects, based on his conversation earlier today with the Prime Minister that the government and opposition will work very closely. We have got to put the national interest first. The brief discussion that the Prime Minister had with the Leader of the Opposition indicates to us that this matter is very serious and very delicate."

OAS Statement Makes It Clear, Kind Of
So, PUP leader John Briceno still has to get permission from his National Party Council, and the party still has to get a full briefing on exactly what was discussed in Washington. Some hint of that came last night in a press release from the OAS. As we told you at the tail end of the news, Government said that it was cautiously optimistic about the Belize-Guatemala meetings in Washington. OAS Secretary General Luis Almagro met with Foreign Minister Wilfred Elrington, and his Guatemalan counterpart Carlos Raul Morales as well as the US Ambassador to the OAS, Michael Fitzpatrick. Seen here in these photos, Morales, Almagro, and Elrington discussed the recent border incidents, and Almagro informed both sides that a deployment of a group of experts is imminent to the Cebada area of the Chiquibul. They will be there to conduct an independent investigation into the circumstances which led to the death of 13 year-old Guatemalan, Julio Alvarado Ruano.
The OAS Statement says, quote, "The OAS Secretary General further called on the Parties to adopt a cooperation mechanism as soon as possible to normalize the situation in the Sarstoon River so that both the peoples and governments of Belize and Guatemala can refocus on strengthening their good neighborly relations." End quote.
So, what about the Guatemalan hardline of continuing to accuse the BDF unlawfully killing the 13 year-old Guatemalan national in Belizean territory?
Well, the OAS statement is missing any acknowledgment of the Guatemalans' disregard for Annex C of the Confidence Building measures. That's the part of the CBM's which mandates that the officials of both country should be restrained in their public comments and avoid accusing the other side.
Well, using very ambiguous language, the OAS statement says quote, "Recalling Annex C of the Confidence Building Measures in force on the Guidelines for Public Statements, Secretary Almagro urged its strict compliance by the Parties."
Today, we asked Opposition Representative Eamon Courtenay why the OAS didn't use stronger language to condemn Guatemala's hard talk:..
Jules Vasquez
"We know that the OAS is not afraid to repudiate certain actions. Why did they not repudiate the rather egregious violations an annex C of the Confidence Building Measures which urge public officials on both sides of the adjacency line or in both countries, to exercise restraint in making public pronouncements."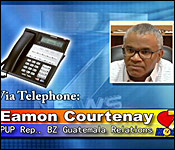 Eamon Courtenay, PUP Rep., BZ, Guatemala Relations
"Now, it seems to me that the Secretary General may have used his good offices and has come out as far as he can, that is to say, from now moving forward that both sides respect annex C. He may not have felt possible to condemn or repudiate Guatemala's behavior, but we certainly in opposition categorically rejected, we have repudiated it, we have condemn Guatemala for it. We think that the statements made by the President and the outrageous statements made by the foreign minister and not only in breach by the confidence building measures, but they don't tend to peace, they don't tend to support good neighborliness and more than anything they are littered with untruths. It is the type of behavior that I would expect from some children."
As Courtney noted, the Guatemalans have been flagrant in their violations of Annex C of the Confidence Building Measures. Last week Friday, we looked at those offending public statements - here are just small samples:
Today, we asked the Prime Minister if those incendiary comments were discussed in Washington, and here's his careful response on their conduct:
Daniel Ortiz
"Were there any discussions on the language that the Guatemalan officials have used since the shooting became well known?"
Rt. Hon. Dean Barrow, Prime Minister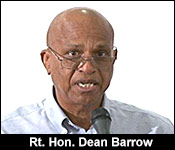 "Well you will see from the Secretary General statement that he called on both sides to adhere to what he describe as Annex C, I believe. An annex to the confidence building measures and as I understand it, that annex requires both sides to exercise restraint in their use of language and in the public positions that they take."
Daniel Ortiz
"Threading carefully, would you agree that the Guatemalans side-stepped Annex C?"
Rt. Hon. Dean Barrow, Prime Minister
"Oh, there is no doubt of that in my mind, but the Secretary General has now made his appeal and I would hope that both sides would in fact heed that appeal and proceed accordingly."

Guatemala Tells Citizens: Donít Go To Belize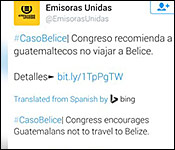 In related news, the Guatemalan Congress today took an unusual vote, issuing a sort of travel advisory for Belize, urging Guatemalans not to go over to the Belize side of the border. According to Guatemalan press reports, the Congress warns Guatemalans citizens of the dangers of travelling to Belize because of the likelihood of human rights violations committed by the BDF. Of course, the Belizean conservation community would be only too happy if the Guatemalan citizenry took that advisory to heart, and indeed stopped crossing over into Belize. And that's because all the danger, losses of life, gunshot injuries, and widespread outlaw activities in the Chiquibul are caused by Guatemalans making unlawful incursions into Belize, and more specifically into a protected area. Today, Senator Courtenay called out the Congress for playing children's games:...
Eamon Courtenay, PUP Rep., BZ, Guatemala Relations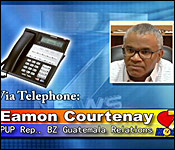 "I am hoping that that resolution is read and understood by first of all, the people who live in the vicinity of the border and the people who live in the vicinity of the Sarstoon and that they will stay in Guatemala. I hope that that resolution is read by the army, Guatemalan Armed Forces and that they would act as the congress has suggested, that if they see Guatemalans illegally coming across, that they prevent them from coming across. If that is the intention of the congress, then that is to be applauded. If on the other hand, their intention is to suggest that Guatemalans should not come over to Belize, because there is a risk to life as a result of the BDF, then obviously that is utter nonsense and idiocy. I can understand why an emotional and irrational parliament would do that type of thing, but that is the type of childish game that needs to be condemned."

Johan Slain On Prince Street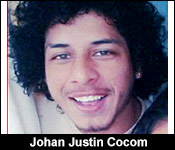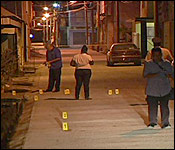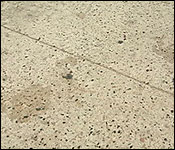 Last night we showed you the crime scene from a murder that happened during the news. Well, tonight, more is known. At 6:41, 21-year-old Johan Justin Cocom was killed as he rode up Prince Street - residents say they had seen a strange car circling. Well, apparently they were looking for Cocom. So was he the latest victim of ongoing gang warfare? Here's what police have on that investigation so far.
Sr. Supt. Chester Williams, OC, Eastern Division South
"From our investigation, it's showing that sometime around 6:30 PM last night, Johan Cocom, a 21-year-old was riding his bicycle on Prince Street contrary to the flow of traffic. When reaching its intersection with East Canal, a gun man from a vehicle that was parked right at the lane fired several shots at him which subsequently resulted to his demise. The vehicle then made its way down Prince Street according to the flow of traffic and made a sudden turn into Albert Street."
Jules Vasquez
"Sir are you all aware if this person was the target? Mr. Cocom, is he active in that area?"
Sr. Supt. Chester Williams, OC, Eastern Division South
"Well from what we are seeing and what our investigation is saying to us at this time is that he may have been the intended target."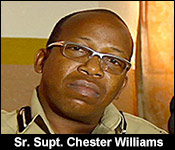 Reporter
"You said also that how it is believed that Mr. Cocom was the intended target and you also spoke of the fact that you expected gang incidents happening. So would it be fair to say that it's possible that this most recent murder was essentially gang related?"
Sr. Supt. Chester Williams, OC, Eastern Division South
"Yes, we can say that it is somewhat gang related."
Police would not give us the number of gunshot injuries that Cocom received but according to our information there were 10 expended shells found at the scene.

Johan Family Says He Was No Gang Banger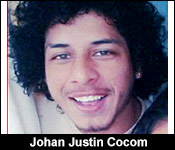 So very reluctantly, the commanding Officer for the South Side division told us that indeed this is likely gang related. And in fact, we know from our police sources that they believe he was linked to the George Street gang. But, according to his family, that couldn't be any further from the truth. They believe he was either a victim of an indiscriminate shooting or a mistaken identity because they say Cocom was never involved in any gang activity. A family member spoke to us off camera:
Voice of Sister of Johan Cocom
"He went to Publics to purchase some food items and when returning back home, that was when he encountered the gun man. It's a shock to us because Johan is in no type of gang. It's really sad, if anyone know who is Johan, he is a fun, loving and caring young man. What they did to him was senseless and uncalled for."
Emanuel Pech
"Recently we've been seeing a lot of activity in terms of gun violence. A lot of it, police are saying, is attributed to gang activity. Was he ever involved in the street life?"
Voice of Sister of Johan Cocom
"No, not him, none at all, never. I can't even say if he had ever had any encounter with police at all. He was always home with his brother and sister and that's about it."
Cocom leaves behind 8 siblings.

Southside Cops Say Crime In Hand, Not Out Of Hand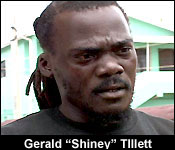 So if Cocom was gunned down innocently - as his family claims, what does that say for public safety? And what does it say for the continued success of ACP Williams's community friendly approach? Since Gerald Shiny Tillet's murder two and a half weeks ago, there's been a spike in gun violence. There have been 4 city murders, and many other shootings in the 19 days since then. But when we asked ACP Chester Williams today, he insists that the situation- that flared up in the wake of Shinny's death is contained.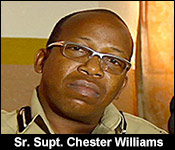 Sr. Supt. Chester Williams, OC, Eastern Division South
"From the death of Gerald Tillet, we have anticipated that there would be a spike in violent type crimes on South Side, Belize City. You all know that the nature of South Side, Belize City is such that it is prone to violent crimes because of the fact that we are heavily gang infested. We are dealing with a set of young people who seemingly have serious issues and to some extent, some of them have no regards to their own life. But we have been doing a lot and you would be able to say first of all that we have been able to contain the level of violence since Gerald Tillet died. When we compare the current situation to what normally happens in the past, I still think that we are doing much better. One life lost is one too much."

Commander Downplays Gang Angle
But South Side Commander Williams won't talk about the raging gang war. Now even though beef between Gangs on their turf makes certain areas of the city unsafe, ACP Williams won't talk about it. The media challenged him on it today.
Jules Vasquez
"In terms of the spike, it's important while you wish to sanitize the public information by no longer discussing gang affiliations or the life which you are happy to discuss just a few months ago but because now....."
Sr. Supt. Chester Williams, OC, Eastern Division South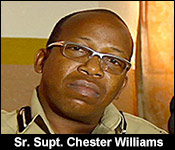 "Jules, I will have to stop you again. From I came, and the other media houses can attest to it, every time I am asked about the gang affiliation of any person who has been shot or the person's criminal history, I have always refuted to give that information. So do not tell me about sanitizing. Murder is something we cannot hide and I do not intend to hide. The public have a right to know what is taking place among them and that is the reason why from day one when I came, I have been more than accommodating to the media because there is certain information that the public must get, they have a right to that. I am not going to withhold any information the public needs to know. So to say that we are sanitizing anything, again, you are being very unfair to us."
Jules Vasquez
"Now usually when you have this intelligence, you reach out to the actors or the players in that gang rivalry and you try to defuse the beef to contain the escalations or retaliations. Is that being done? Are efforts being made to reach out, intervene, mediate, squash the beef?"
Sr. Supt. Chester Williams, OC, Eastern Division South
"Yes that is being done."

17 Year Old For Troy Cole Killing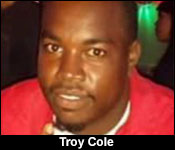 So while the South Side Commander is refusing to divulge any of the gang related information, one gang area that we know for sure is a current hotzone is the area of One Twenty Third. That's where Troy Cole was shot and killed yesterday morning. Today police are one step closer to solving that crime. It is believed that the one who pulled the trigger on Cole was in fact a 17 year old boy. Today police gave us an update on that investigation.
Sr. Supt. Chester Williams, OC, Eastern Division South
"In reference to the murder of Mr. Cole, we have the person of interest in custody. He was apprehended last night and he should be arrested and charged by the end of the day today or tomorrow morning. So we will be making an arrest in that particular incident. The person is a 17-year-old and is from the area of the Antelope Street Extension."
Reporter
"So there has been conflict? Because I know yesterday a definitive motive could not have been determined. So now do you guys have the motives?"
Sr. Supt. Chester Williams, OC, Eastern Division South
"We do have a motive, but to tell you the motive, will be going into the deceased past and I do not do that."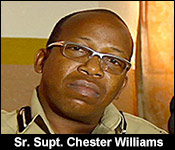 Jules Vasquez
"Sir, is the motive that Troy Cole - streets know long time that Troy Cole killed Marky Medina? I wasn't there so I wouldn't know but people in the area often say that it's well-known there. Is that the motive?"
Sr. Supt. Chester Williams, OC, Eastern Division South
"Not from what I know Mr. Vasquez, but I am sure that being the good investigative journalist that you are, that you will get that information."
Police say they hope to lay charges on the alleged murder soon.

Integral Healthcare Challenges Chesterís Version
And following up on that murder, yesterday, a part of our story was the report coming from the family of Troy Cole that the Belize Integral Health Center denied him treatment when he ran to their entrance after being shot. He died 2 hours later, and that accusation was given additional credibility by ACP Williams, who said that he did his own inquiry and found out the very same thing.
Well, late this evening, the Belize Integral Health Center, which is a part of the Belize Healthcare Partners Hospital, sent us a statement refuting that claim.
Their statement says, quote, "Our investigation reveals that shortly before 9:00a.m. Security personnel at the Clinic heard gunshots and reported what they had heard to two Police Officers who were among many patients seeking medical treatment at the clinic. One of the Police Officers went outside to try to determine from what direction the shots were coming. At the same time, patients who were outside began rushing inside, and a patient shouted that a gunman was coming. The other Police Officer instructed the security guard to lock the door. The security guard complied and went quickly to report the same to the Clinic Administrator. The security guard immediately thereafter returned and, seeing the victim at the door, opened it. The family members came inside the clinic along with Mr. Cole and stated that he got shot. The Administrator, who had returned with the security guard, ordered the treatment room to be prepared, and went to get two doctors who were on duty to assist. The victim walked inside the clinic normally, and then slumped over a chair. He was bleeding profusely, and was being held up by his family members. The receptionist called 911 and reported the incident, and BERT was called. The treatment room was quickly prepared, and they say "our personnel returned to carry the victim inside." It appears that during this brief period of time a Police mobile patrol vehicle arrived and carried Mr. Cole and his family members to the Karl Heusner Memorial Hospital. The release adds, "Our personnel then called to cancel the request for the ambulance. Officials of the Belize Police Department arrived and carried out an investigation, in which our personnel fully participated."
They conclude, "We deny that the Belize Integral Health Center denied treatment to Mr. Cole, especially at such a critical time. Our team of employees serve our patients and this community tirelessly, and yesterday was no exception. We empathize with the family of Mr. Cole in this time of loss. However we also deeply regret the fact that the Assistant Commissioner of Police did not even afford us the opportunity to explain the situation before offering such a condemnation of our facility publicly. This allegation only increases the grief of Mr. Cole's family at this time, condemns the medical personnel who also had a duty to protect the patients inside the clinic, and indeed exposes those who work and access the services of the clinic to harm."

SATIIM Tried Sarstoon Patrol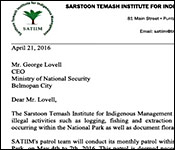 The Sarstoon SI - it looks like the PUP won't challenge it after all - but it still doesn't sit well with many. At a press conference earlier this week, the Prime Minister explained that the S.I. does not restrict ordinary travels in and out of the Sarstoon. He said that the purpose was to stop any civilian from making a political statement which could jeopardize the negotiations for the Sarstoon Peace Keeping Protocol.
Well, the NGO, SATIIM, attempted to go into the river today to conduct a regular patrol of the Sarstoon Temash National Park. We are told that the BDF stopped them from going in, but they reportedly saw two Guatemalan vessels in the river.
Now SATIIM was stopped after making a formal request from National Security CEO George Lovell, seen here in this letter, leaked to the media.
So, did Government change their minds on the class of persons prohibited from entering the Sarstoon, or was there a miscommunication which caused the BDF to stop them, since they should have a legitimate purpose to travel into the Sarstoon. Here's how the Prime Minister answered that question which it was put to him by the press today:
Reporter
"SATIIM was not allowed by the BDF to monitor park activities. SATIIM, which normally carries out monitoring of the very important Sarstoon/Temash reserve was denied entry. Is that so and some rational be put forward?"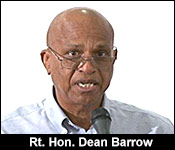 Rt. Hon. Dean Barrow, Prime Minister
"The rationale would be simple: there is the regulation enforced which prohibits civilians from going to the Sarstoon without lawful authority. Presumably if the SATIIM people were denied access to the Sarstoon by the BDF, it is because they did not in the context of the regulation have the lawful permission."
Reporter
"Sir at the press conference at NEMO Headquarters in Belmopan, you went through a list of those who could be allowed and you gave the impression, at least in my interpretation of your comments, that those who were prohibited from going to Sarstoon would primarily be those who for political reasons endanger your negotiation process - specifically you said the BTV. I left that meeting believing it was the Wil's law."
Rt. Hon. Dean Barrow, Prime Minister
"Mr. Wade, I would hope that we are not going to get into any sort of arguments. In fact I know we won't because I won't have it. I won't get into argument with you. You are perfectly correct, that I did say that the preoccupation, the concern is with those that would want to go to the Sarstoon to make some of a political statement. I am telling you that SATIIM, if they were not allowed to go to the Sarstoon, would have been stopped on the basis that they didn't have the lawful permission. I don't know of SATIIM having applied to anyone for the lawful permission."
We tried to reach SATIIM's Director for comment this evening, but we couldn't.

Anchor Security Says Not Responsible For Double Murder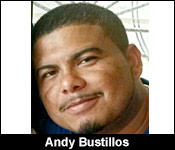 Miriam Mai and Daisy Miralda were killed on Saturday in Santa Elena by Anchor security guard, Andy Bustillos in a crazed fit of jealousy.
Today Anchor Security Services issued a statement saying they take no responsibility for what their employee Andy Bustillos did. As we have reported, the Mai and Miralda families say their loved ones were murdered because of the company's lack of care and attentiveness to Mai's plea for help. Mai's sister told us that Mai had gone to speak with Bustillos's boss about the abuse and had asked him to take away Bustillos's gun. But she said, the boss simply ignored Mai's request and left Bustillos with the company weapon. The family also says that it was the same boss who bailed Bustillos out the first time he was taken in by police for beating Mai. Well this evening, Anchor Security Services sent out a release condemning Bustillos's actions. It states "The tragic and untimely passing of Miriam Mai and Daisy Miralda by way of domestic violence is one that the management of Anchor Security condemns in all its forms".
The release continues by stating that they did not leave Bustillos with the gun deliberately but that it is "He who failed to hand in his weapon at the end of his shift as is standard procedure." His shift on that Saturday ended at 5.
It concludes by expressing condolences to the families.

Cops Looking For Car Carrying Keonís Killer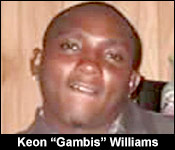 Police are looking for the car involved in the Saturday murder of Keon "Gambis" Williams. Williams was riding his motorcycle on Central American Boulevard over the weekend when he was shot by a gunman inside a passing vehicle. Police have gotten a description of the car, but have not been able to find it. Here is what they have so far on that investigation.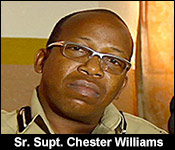 Sr. Supt. Chester Williams, OC, Eastern Division South
"As it relates to the murder of Mr. Williams, we continue to look into that matter. We have not been able to locate the vehicle that we're looking for and I would appeal to the public that is they know any person who have a grey 4 door Lincoln, to give us a call or call the 0-800-922 Tips number. We will need to bring in that vehicle and interview the owner. The vehicle may have a dealers plate on it, because from the incident took place it had a dealers plate on it but they might have removed it after the incident so once you know of anyone who has one, please give us a call."

Women, Politics and Possibilities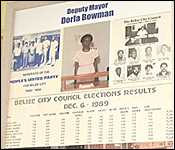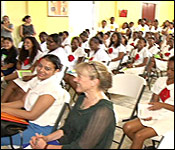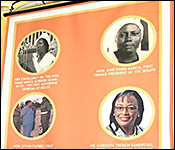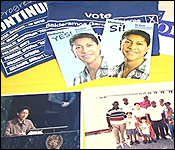 The Development of Belizean Women in Politics: that was the topic discussed today at the St. Catherine's Academy Assembly Hall. The Belize Women's Political Caucus organized this talk with the students this morning to educate them on the role of women in society and the importance of involving more women in politics. The President of the Belize Women's Political Caucus told us about the impact she hopes this conference will have on these young girls. We also spoke to the students to get their reaction.
Dorla Bowman, Pres., BZ Women's Political Caucus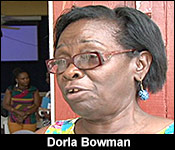 "The Belize Women's Political Caucus decided to work with young women in order to groom and encourage the younger generation to consider a political career. We decided on the format of having an exhibition which today is opening, is featuring women from all over the country from all the political parties who were elected to the House of Representatives. Who were elected to town boards, town councils, city councils in Belize. We also, as a part of this exhibition, highlighted the campaign memorabilia, so they could get a better understanding and political literature. This is done in an attempt to provide them with information, inspire and to encourage them."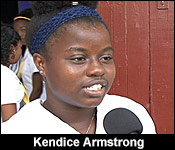 Kendice Armstrong, 4th Form
"I learnt a lot actually. I didn't know so many women were in politics in Belize or held some of those positions. The message I'm mainly going to take away from today is that I can do anything mainly. If I want to enter the field of politics, if it's something that I really want to do I can put my mind to it. I think involving more women is important because women are our forefront and Belize is mainly run by men but women are the backbone. We care for children and everything so I think it's really important that women get a chance to enter politics and share our views in what we think our country should be like."
Jasmine Bennett, 4th Form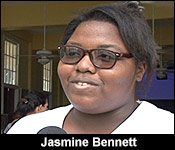 "In this country, men lead this country. At first I was discouraged, I thought that women, why would we even run for politics, but this conference had me really thinking that yes women really do need to run for politics because we can really make some changes."
While all that sounds promising, women face challenges in politics at several levels. Bowman told us that even after a woman is elected for a political position, those setbacks mount including the lack of support from other party members. Bowman explained that these are just a few of the hurdles the women's caucus has to overcome.
Dorla Bowman, Pres., BZ Women's Political Caucus
"There are several challenges that women face and that is because when one or two get elected at whatever level, they are minority. It's a numbers game, politics is a numbers game and many times these women who get elected, they do not have a base that they can turn to to give them the support. Also, the Women's Political Caucus strongly feel that its high time that women be given ministerial portfolios. Why is it women with more experience and more qualification or with equal experience and equal qualification with men have to be deputy. That is one of the things that the Women's Political Caucus will take up. But first and foremost at this point in time, we are educating the people so that when we take up the issue, they better understand the political system."
This discussion will be held all across the country. They will be in Orange Walk on May 9th and 10th, in Corozal on May 12th and 13th , Dangriga on May 17th among other venues throughout the month.

Top Teachers Get Thanks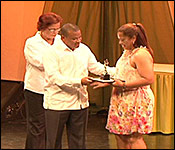 While the Belize Women's Political Caucus wants to inspire and train young girls to be future political leaders, the Ministry of Education wants to encourage teachers to keep working hard in the classrooms. Today an awards ceremony was held to recognize all those outstanding teachers and school leaders across the country at all educational levels. There were 29 nominees overall and there was a special presentation at the Bliss Center to celebrate this achievement. We stopped by to find out more.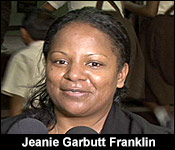 Jeanie Garbutt Franklin, Edu. Ofc., Teacher Edu. & Dev. Services
"Today we are recognizing those persons who have demonstrated excellence in the teaching profession. We are looking at two categories, teachers and school leaders. It has been a very collaborative process that we've been true to be able to say that these persons are persons we really want to recognize because they've stood out in education. As part of its mandate, the ministry of education is very concerned about the quality of teaching in our classrooms and for us this is an opportunity to showcase some of those good practices that have been happening in the classroom. We know that school leaders and teachers are critical to this process."
Yvonne Howell, Coord., Teacher Edu. & Dev. Service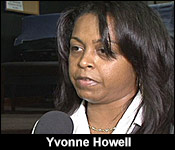 "We always hear the saying that teaching is not a job, it is a vocation. We must love teaching, and as such, we know how difficult it is to be a teacher, to be a school leader, in fact to be in the education system on a whole. By awarding these teachers and school leaders, it will give them the recognition that their work is not overlooked or being hidden behind closed doors. We have presentation at the different levels. For example, we have invited preschool children or students, we have invited primary, secondary and even we have a little skit at the tertiary level. We try to incorporate participants at the different levels."
This initiative has been ongoing for 8 years. For nominations, those in the community send the names of the teachers and school leaders they want to nominate and those names go the Education District Offices and then they are sent to a National Committee for the final selection process.

Fighting The Good Fight
Today the National Fire Service increased its number of firefighters by two dozen. After 15 weeks of grueling training, 24 recruits passed out at a ceremony this morning. This brings their total number of firefighters up to 86. There are plans to increase those numbers even more, and it started today with the 1st of 2 passing out ceremonies the department hopes to have for the year. Emanuel Pech was there and has the report.

Fighting For The Fire Department
The last intake of firefighters was done in 2012. That alone should give you an idea of the department's limitations- a small staff, with limited resources. But according to Hon. Edmund Castro, who is the Minister of National Emergency Management, he is lobbying at the cabinet level to allocate more resources to this department. He was at the ceremony today to address the recruits. We spoke to him and the training officer for the fire department who also agree that more needs to be done for this department.

Violin Visitors
For many Belizeans, it's quite easy and natural to be consumed by the Garifuna Collective's rich cultural performances or by Ernestine Carballo's energetic Soca Madness Shows. But how about a classical music presentation? Sure, it's not Belize's taste of music but the visiting violin duo says anyone can understand and appreciate the subtle and delicate sound of the violin. Today we met the duo at the Bliss Center and they explained how that specific sound tells a story of emotion and passion.
And the duo wants to pass on that love for music by teaching kids how to play the violin. Austrian Violinist Daniel Auner told us about some of the techniques and values these kids are learning.
The duo is training 50 city kids for 4 days. Now if you just want to experience classical violin music you can head over to the Bliss Center tomorrow night at 7 to see Galante and Auner perform. They have performed in Belmopan and Orange Walk.

Home | Archives | Downloads/Podcasts | Advertise | Contact Us